Songs By Panic At The Disco
Posted on -
This Is Gospel (Album Version); 2.Miss Jackson (feat. Lolo) (Album Version); 3.Vegas Lights (Album Version); 4.Girl That You Love (Album Version); 5.Nicotine.
Official songs only (no demos or unreleased stuff we've all spotted online). - No cover versions (we love 'This Is Halloween' too but it isn't their original song). - No collabs where Panic! Isn't the lead artist ('20 Dollar Nose Bleed' is a banger but it ain't making the cut this time). Right, everybody 'Ready To Go'? Then let's dive in.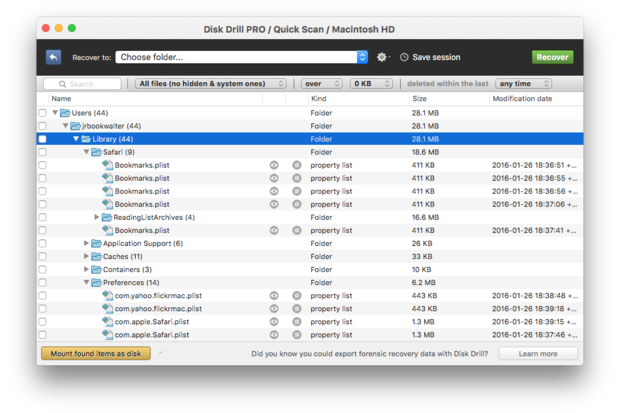 Disk Drill helps to recover data not only from hard disk but also external hardware devices like memory card and USB. Disk Drill is more advanced software powered by multiple data recovery algorithms that read NTFS, EXT, HFS+, FAT32 and other files. It's very easy, just connect these external devices to your system and that's it. If your data loss due to power failure, failed boot drives, emptied recycle bin, virus attack, partition damages and many others ways to recover your important data.
71) 'Intro' No, it's not really a proper song. Yes, it is on A Fever You Can't Sweat Out. Yes, we will just put it at the bottom and get it out the way. 70) 'Intermission'.
Yes, this counts. Toyota mini vci driver. No, there aren't any vocals.
Yes, it is still pretty damn catchy. 69) 'Can't Fight Against The Youth' From the Too Weird To Live, Too Rare To Die period, this has an Imagine Dragons vibe to it that would have perhaps jarred with the more oddball elements of the main album.
68) 'Stall Me' Surprisingly heavier guitars from the Vice And Virtues sessions, it suffers in comparison to the similar but better 'Memories'. 67) 'All The Boys' Found on The Nicotine EP, this expands upon the lyrical theme of the lead track's excess and consumption 66) 'I Wanna Be Free' Positive messaging in this pedestrian radio rock number found in the Vice And Virtues bonus material.
All Songs By Panic At The Disco
65) 'Mercenary' From the soundtrack to Batman-themed video game Arkham City, there's certainly a Joker-esque clown quality to the fairground-style backing instruments. 64) 'Collar Full' Swaggering and synthy, this listens now like a proto-version of the later (and superior) 'LA Devotee'. 63) 'The Good, The Bad And The Dirty' Sports-style chant from Death Of A Bachelor, very appropriate for any boxing footage background music.
62) 'Turn Off The Lights' The Vice And Virtues sessions were very fruitful in terms of bonus material and this hyper arena-rattler is no exception. 61) 'Far Too Young To Die' 1980s style UK synth pop in the vain of Duran Duran at their least boyband-esque. 60) 'House Of Memories' Minor mid-tempo number with a fantastic tempo-change in the middle eight. 59) 'From A Mountain In The Middle Of The Cabins' Beach Boys-style close harmonies give this a jolly, almost Disney vibe, complete with a whistling solo. 58) 'Bittersweet' An off-cut from Vice And Virtues, this is peppy and danceable pop, constantly switching between minor and major chords to give some fitting colour to the songtitle. 57) 'It's Almost Halloween'. A seasonal fave that makes for excellent holiday fare, with or without the iconic video.
56) 'We're So Starving' The perfect introduction to the Pretty.Odd. Like the theme tune to a long lost Monkees episode. 55) 'C'Mon' Epic collab with label mates Fun. Develops into a rather lovely string-led singalong. 54) 'Impossible Year' Brendon pushes his Sinatra tribute even further with luscious orchestral flourishes and a commanding vocal performance. 53) 'Crazy=Genius' A sister tack to 'There's A Reason These Tables Are Numbered.'
Songs By Panic At The Disco
With similarly jazzy influences. 52) 'Nails For Breakfast, Tacks For Snacks'. Stabby guitars and jittery 'bleeps and bloops' (official term) bring a heavier sound to the band's debut. 51) 'She's A Handsome Woman' More 1960s gold sprinkled over a jaunty piano line and a bluesy guitar backing. 50) 'Let's Kill Tonight' An anthem for those nights that start off spectacular and end up going to shit. Big synth vibes. 49) 'There's A Good Reason These Tables Are Numbered Honey, You Just Haven't Thought Of It Yet' Messing with form, tempo and instrumentation with the confidence of a band on their sixth record, let alone their first.
Sad Songs By Panic At The Disco
48) 'She Had The World' Like a piece of chamber music unearthed in 2008 Vegas and given a cooing vocal line. 47) 'Girl That You Love' Static, frozen, Berlin synth pop in the mould of Depeche Mode and the Drive soundtrack. 46) 'Build God, Then We'll Talk' The closer of A Fever You Can't Sweat Out is as oddball and circus-infused as you would hope. 45) 'Trade Mistakes' A string led, music-box number developing into a U2-esque stadium rocker. 44) 'I Have Friends In Holy Spaces' A ukulele ditty that is part-busker, part-jazz club that perfectly fits the scrappy Pretty.Odd.